Hello Gentlefolks, big news today. Some of you may already be aware if you are part of the fvt or gfc discord, but I've stopped working on Grim Fate Comic as a full time comic artist. I will continue to do some pictures and bonus content for it, but my workload has been greatly reduced. Mental and physical stress of working on two fullcolor comic project has taken its toll over the years, and it was time that I take it seriously, if I still want to be able to do comics at all in the future. My focus as a comic artist will solely be on Fairies vs Tentacles now, although there's no plan to increase page output unless I can afford to hire additional help, as stated by the milestone goals.
That being said, regardless of my health situation, bills need to be paid, so I am opening again for commission, with the caveat that I am currently not taking comic commissions. My goal is to clear 5 commission every month, I will do more if I can, but that's the minimum I set myself for.
If you have extra $$ laying around and want a commission, just contact me here or on the discord server, it's first come first served. Here is my commission sheet: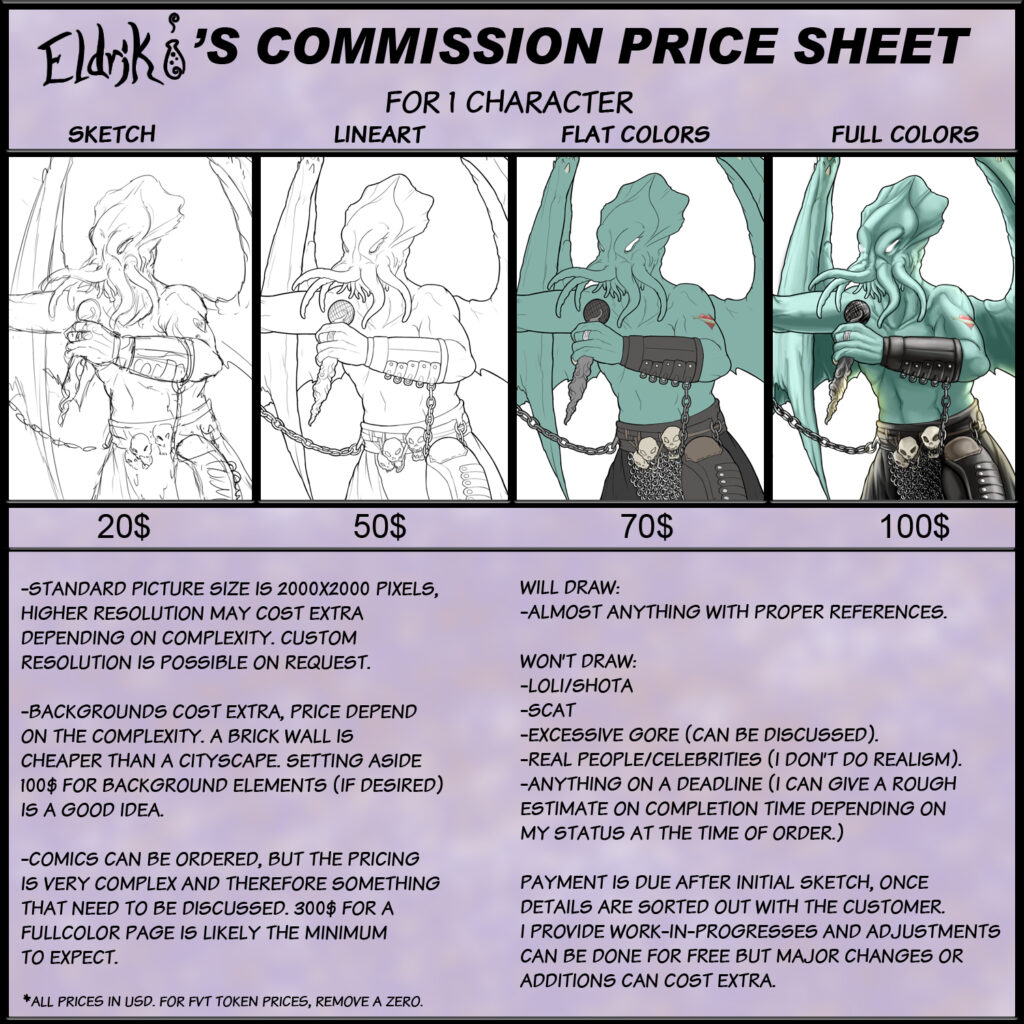 Also, in other news, we get 5 pages this month, yaay~
Thank you for reading and supporting the comic, stay awesome!