-FvT 2023 half year round up
Hello everyone, Sokaras here again! Hope the year has been treating you all well. Half a year has passed, so I wanted to show you which pages have been voted best each month so far on the FvT discord.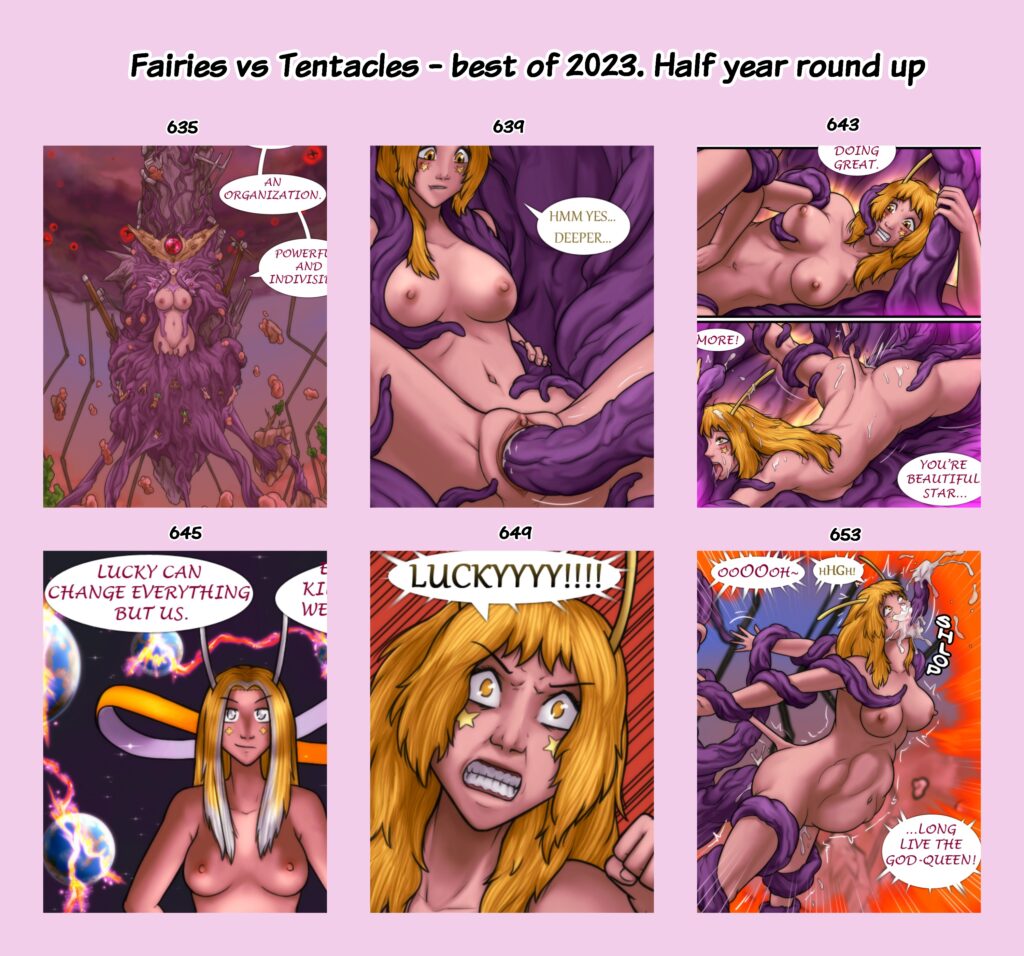 I hope you have been enjoying these pages as much as I have. Wishing you all the best and thank you for reading Fairies vs Tentacles.
Sincerely,
Sokaras